Planning your wedding can be stressful, at Anton Digital Designs we try to make the process as stress-free as possible when it comes to your wedding stationery. A common diminator of stress when it comes to weddings is invitating guests. Once you have your guest list complete and you sit down to do your wedding invitations you'll want to make sure that your guests know exactly who is invited. 
Properly addressing your wedding invitations will eliminate any confusion on who is and who is not invited. One way to do this is to use a two envelope system.  This method has been the standard for many years and is considered the formal way to send out your wedding invitations
Supplies Needed:
Inner Envelope: A7 Envelope
       Provided by us with Purchase of any of our printed invitations. 
Outer Envelope: A8 Envelope (Not provided)
Handy Dandy Chart:
Below is a chart for your single friends, couples, guests with children and guests with professional titles that should be included when addressing your evelopes.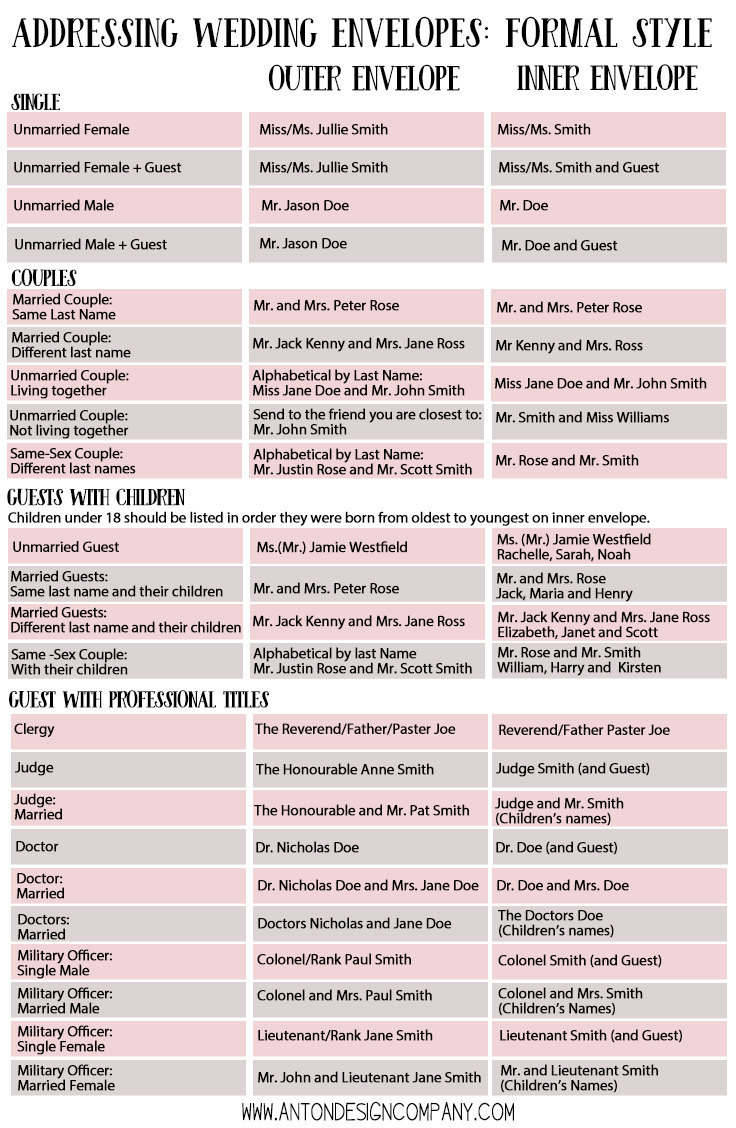 Free Printable Charts
Looking to add this amazing chart to your wedding planning  binder or planner? No problem! We offer two sizes on our Weebly site to  download and print at your convenience.